Presented by Rev Richard Coles, Good Grief? looks at Rev Coles' own personal loss following the death of his husband David and opens up a vital conversation about grief.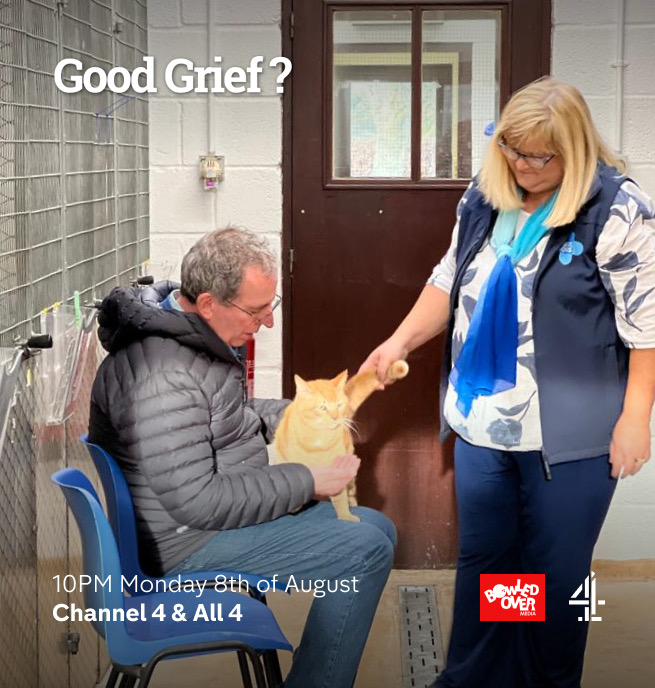 We could all be forgiven for thinking that a vicar, of all people, would be well-equipped to deal with death, but when Reverend Richard Coles' husband David died at the end 2019, he found himself alone for the first time in 12 years and realised he wasn't able to cope at all.
As someone who deals with the aftermath of death in his profession, offering support and solace to his parishioners regularly, he thought he'd be well equipped to deal with it but when it happened to him, he wasn't. 
In Good Grief? a new Channel 4 documentary due to air on August 8, at 10pm Rev Coles opens up the conversation around bereavement and how to live better with loss. Setting off on a personal grief voyage, Richard tries some unconventional activities that have helped others, to see if they can help him too.
Questioning the adage that 'time heals', that grief comes in stages and that we all follow the same pattern, Richard's journey follows his own unique emotions.
"Grief is your own, and everyone's is personal" he says, "but there is a solidarity in it."
This becomes even more apparent when he boards the grief cruise in Miami, combining a holiday around the Caribbean with counsellor-led workshops, and even performs his first burial at sea.

In the UK, Richard meets others who found help in unusual ways as he takes part in – laughter yoga, surfing, boxing, indoor skydiving, alpaca therapy, retreating in Scotland and a supper club with young grievers. He also explores grief following pet loss with a visit to the Bluecross in Burford.
Diane James, Head of Pet Bereavement Support Services at Blue Cross: "It was lovely to meet Richard at the rehoming centre in Burford where we spoke about pet loss and the impact that it has. Pets are members of the family and pet bereavement affects everyone differently.
We often hear that friends, family or colleagues don't quite understand the upset that losing a pet can bring, and grieving for a pet can be a very lonely experience. Sometimes it helps to share those feelings with someone who knows, and why at Blue Cross we have the Pet Bereavement Support Service to help grieving pet owners."
The documentary has been created by independent production company Bowled Over Media. Creative Director Heidi Gomes said: "We need to talk more about grief, how to support friends experiencing it and how to live with it better, as it is something which will affect us all, and in Good Grief? Richard hopes to get the conversation started."
Good Grief? Will be broadcast on Channel 4 at 10pm on Monday August 8