For 24-year-old entrepreneur Beth Richardson from Begbroke an obsession and love of colour and wool has created a successful business that has grown since lockdown and now looks set for even greater success.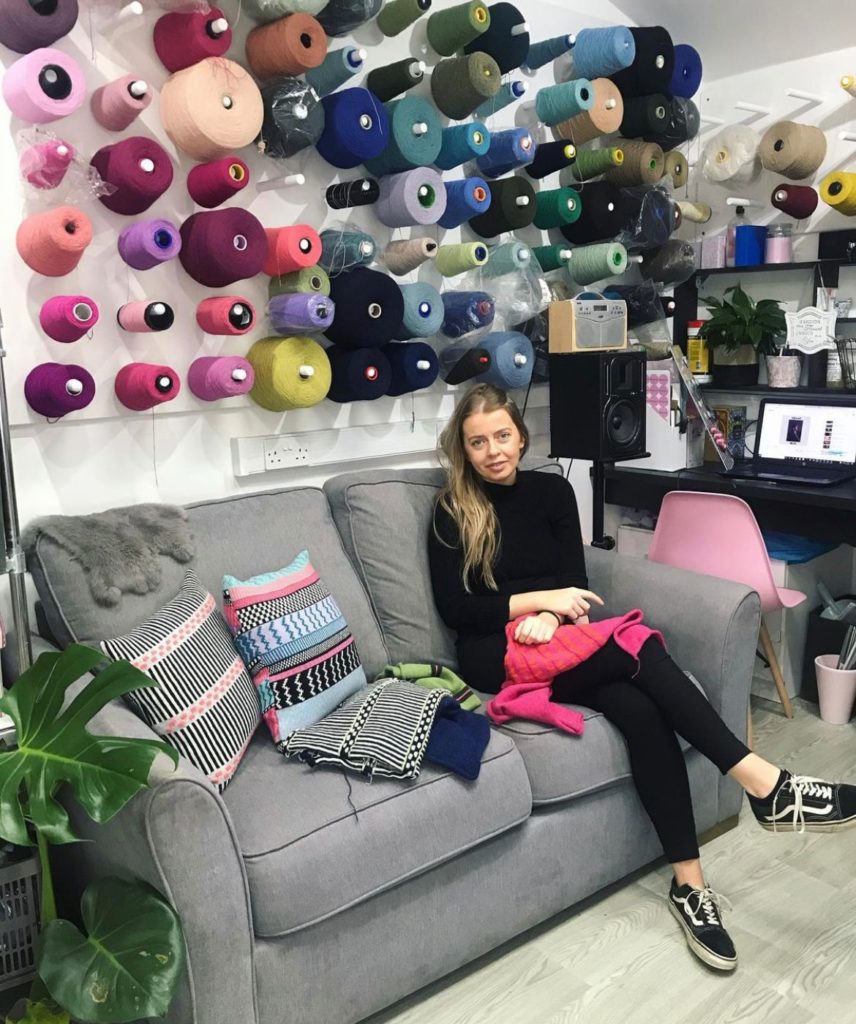 Beth, a seasoned knitter who runs her business Bethan Lily Knit from a purpose built studio in her garden, has a lot of loyal wool loving customers who snap up her machine knitted creations both online and from her stand at markets, fairs and events.
Named as Young Market Trader of the Year for the South East, Beth has big ambitions and exciting plans to develop her range of products.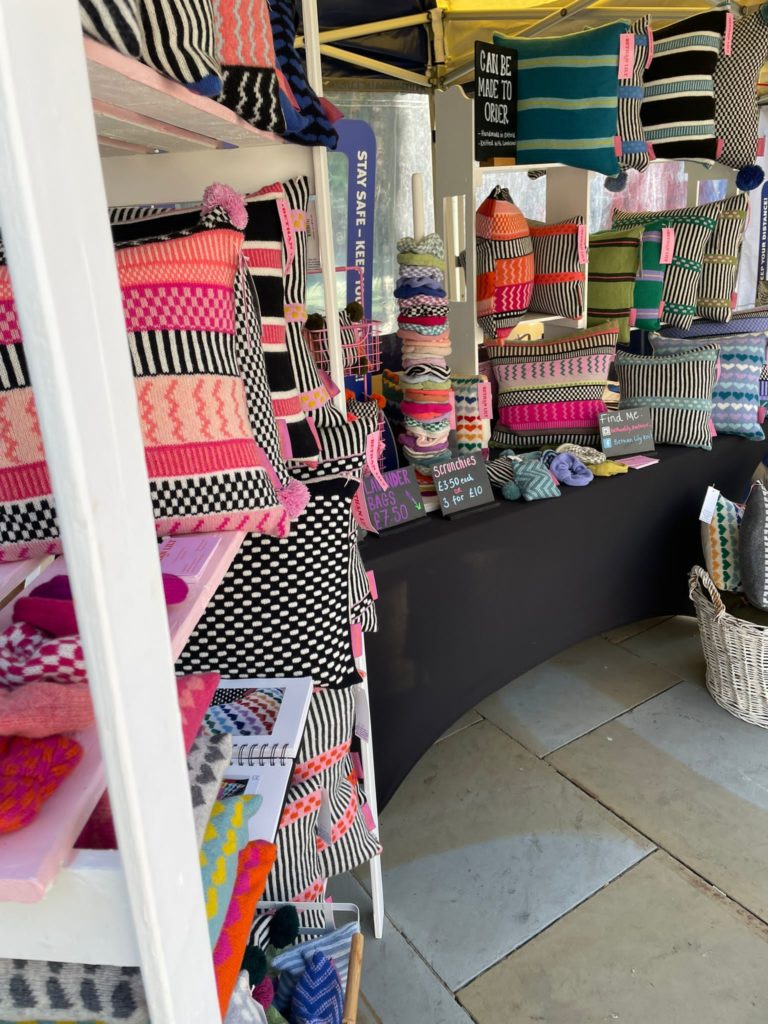 She said: "I went to Bucks University in High Wycombe and when I graduated in 2019 I was looking for a job but started doing even more knitting! I took part in a big show in London where my work was showcased. I am really lucky as my dad is a builder so he built me a studio and I went on a course with the Princes Trust in February 2020 just before lockdown to learn about running a business and what it all involved."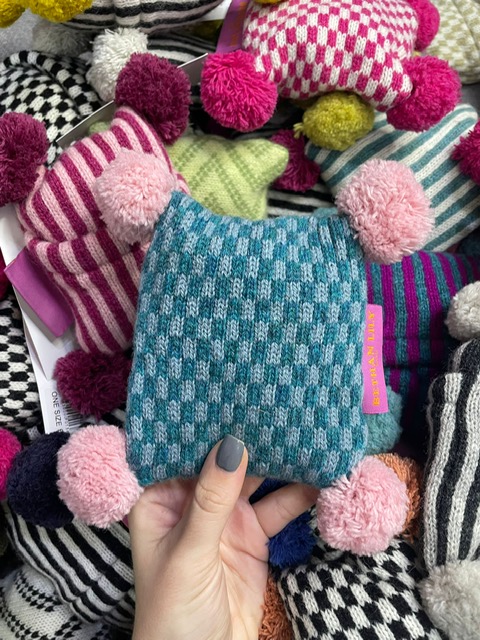 Beth added that taking part in the course really helped her to plan her business properly and gave her the opportunity to work with a business mentor.
"Liz Parry my mentor has been amazing – she is really supportive and makes sure I have accountability so that when I say I will do something she makes sure that I do! During lockdown I designed and made a cushion for the NHS and raised £600. I then created a range of headbands, hair scrunchies and cushions and these are stocked in some local shops now which is brilliant. I did a pop up event in Bristol with lots of other indie brands which was great experience."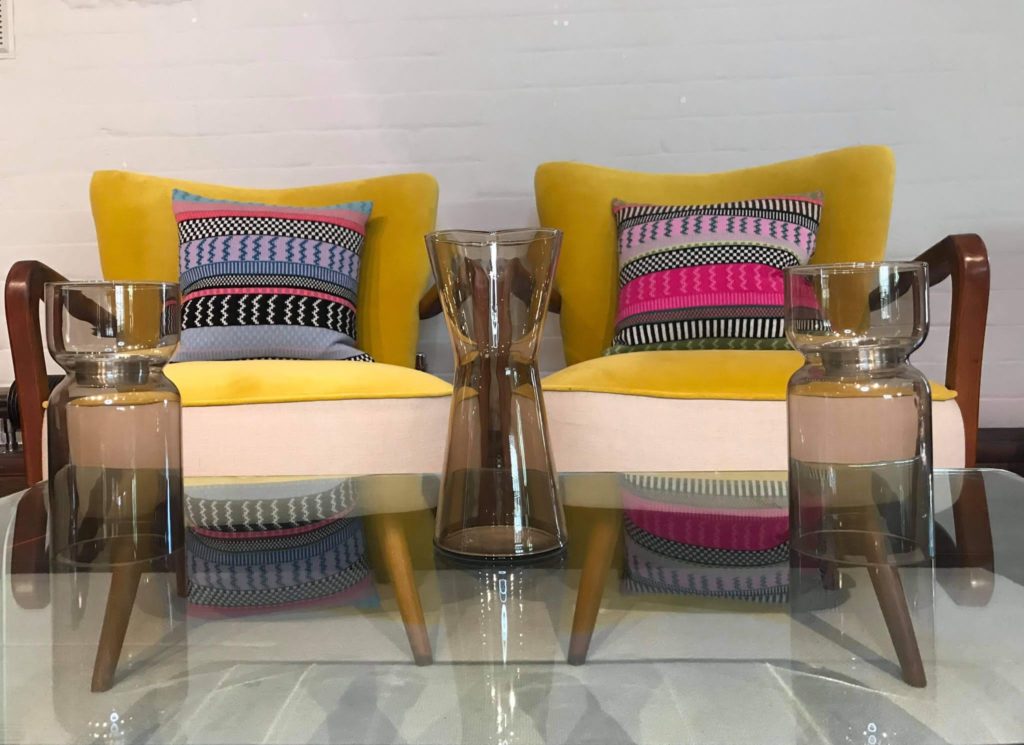 Although Beth is constantly knitting to keep up with orders, she still works part time. She added: "I love knitting and I love colour, especially putting different colours together and getting inspiration to add more to my designs. I do still work part time but would like to be able to give that up soon to work full time on my business."
A lot of Beth's sales come from craft fairs and she is hoping to add more retail outlets to her list next year.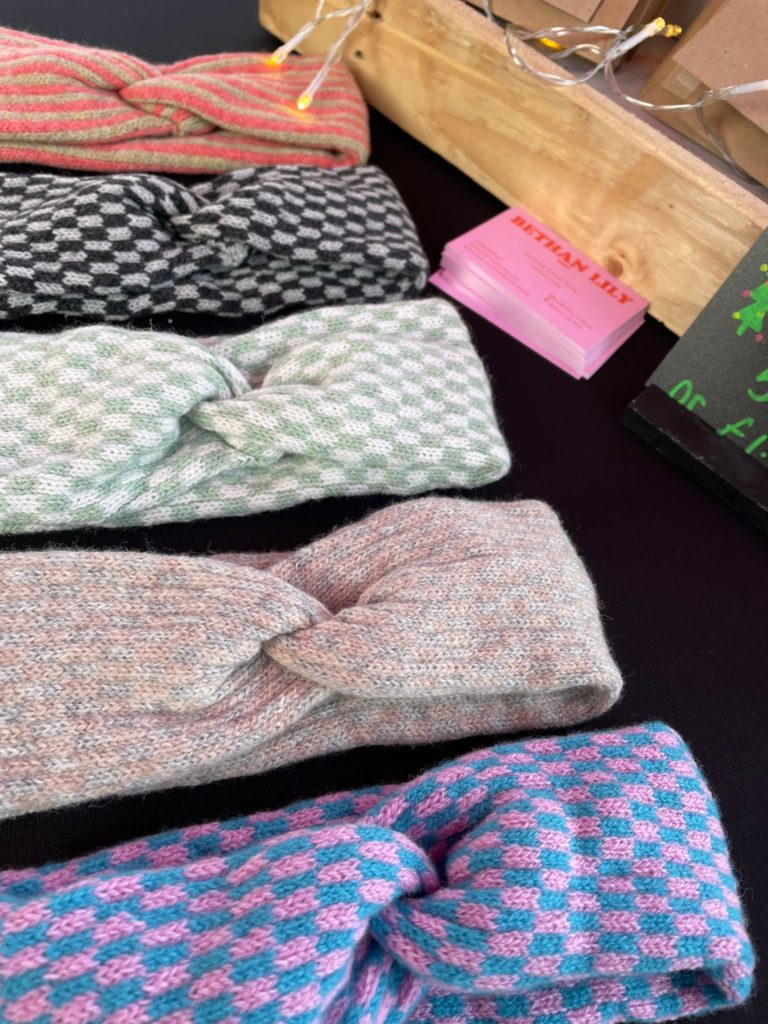 "I would love to start doing even bigger events and start a bespoke service where I work with customers to create ranges of products that fit exclusively with their decor, colour scheme and style."
Among Beth's best sellers are a range of colourful cosy headbands and an Aztec inspired cushion. She added: "I love making the cushions – they are slightly different every time and so satisfying to make!"
"I would say to any young person with an idea to go for it and don't worry about it! Keep going and deal with the challenges as they come along – don't give up!"
To find out more about Beth's range of products and to order follow her on Instagram @bethanlily_knitwear_