Do you know someone who goes above and beyond to support the Bicester community? If you do then Friday March 11 is the deadline for nominations for this year's Bicester Town Council Good Citizen Awards.
Nominees from the past two years have been held-over to 2022 so they can attend an in-person presentation at Bicester's Mayor-making ceremony in May.
Residents can be nominated for a wide range of reasons, including outstanding achievement in their field such as sports or culture, contribution to commercial life, improving the local environment, improving other people's lives, if they have gained national or international recognition for Bicester, or carried out an act of bravery.
The annual Good Citizen Awards is open to anyone to nominate an individual and the deadline for nominations is Friday, March 11.
Council leader Cllr Richard Mould said: "We know there are a lot of people in our community who go above and beyond to make Bicester a better place to live and work. 
"The Good Citizen Award was designed to publicly recognise these people and I urge residents to nominate anyone they think deserves special recognition and a public thank you for their hard-work.
"This award is a great way thank someone special who you feel has made a real impact on the town and its residents."
Previous winners include Bicester Foodbank founder Janet Ray, Group Scout Leaders Jill Edwards and Ellie Thompson, Mechelle Harris in recognition of her dedicated service as founder of The Hummingbird Centre and several volunteers at the Assisted Reading for Children charity, ARCh.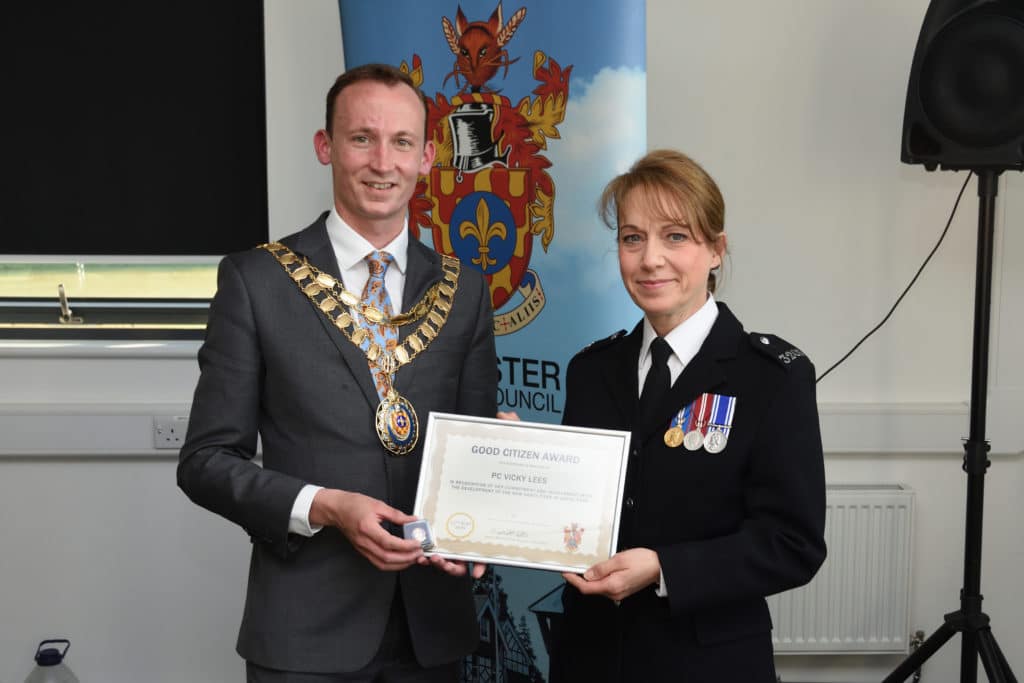 All winners will be presented with a Good Citizen badge and certificate.
The Good Citizen Award scheme was launched in 2001 as a way of recognising people who had made a positive impact on their community.
For more information go to https://www.bicester.gov.uk/services/grants-and-awards/