The first of 270,000 trees are being planted on the Blenheim Estate as part of an 'unprecedented' project, in partnership with Morgan Sindall Group plc, the construction and regeneration group, to create nine new woodlands.
Throughout December around 30,000 trees are being planted at a site known as the River Dorn Wood including hornbeam, lime, sycamore, wild cherry, oak, Norway maple, alder and beech.
Work will begin on creating eight further woodlands in the new year, with the first phase of planting expected to be completed by the end of March 2022.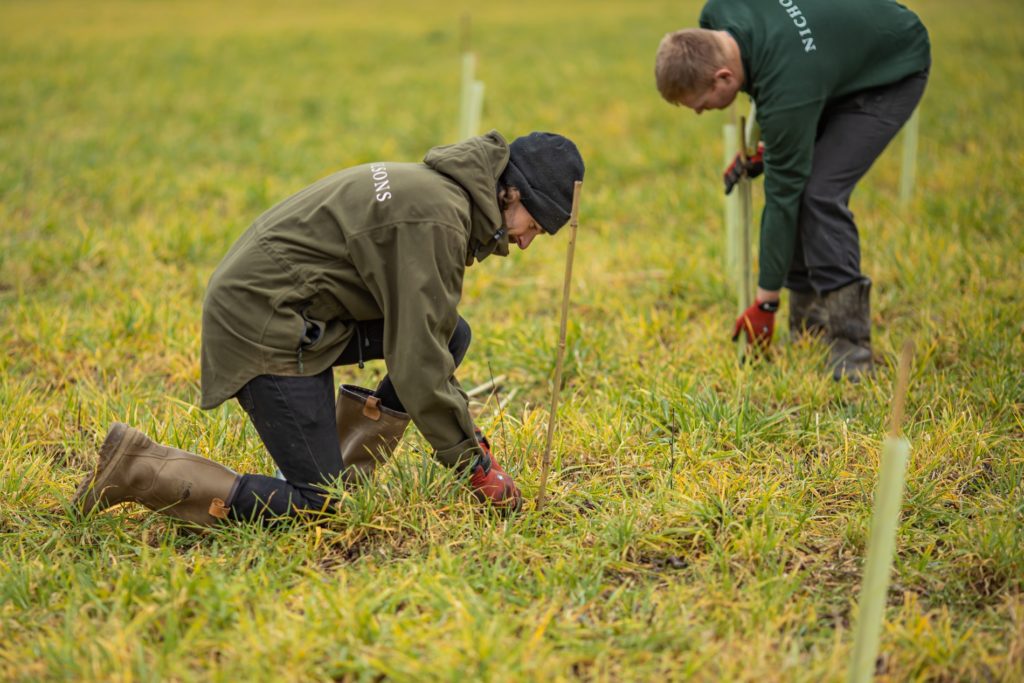 Supporting the ground-breaking scheme is the Forest Canopy Foundation (FCF), Grown in Britain and Nicholsons.
The tree planting project, which will capture over 22,000 tonnes of CO2 over the next 25 years, also includes the creation of a forest school, wildflower meadows, open spaces and more than 15km of linked public footpaths.
"This partnership with Morgan Sindall is a first for us and is incredibly exciting in terms of both scale and what it will deliver in improving our estate, the environment and opening up access to surrounding communities,'' said Blenheim Estates Director Roy Cox.
The Blenheim project represents the first woodlands to be planted under the Forest Canopy Foundation (FCF) – a not-for-profit collaboration of private sector forestry companies who have joined forces to demonstrate technical rigour and quality in woodland creation. 

Grown in Britain will carry out regular independent auditing of the scheme to measure its natural capital gains including cleaner air and water as well as richer soil.
"We're going to be measuring and monitoring all the elements in these new woodlands to see how biodiversity is improving, how carbon is being captured and how the air is being filtered using innovative techniques to track this project's environmental impact," said John Morgan, Chief Executive Morgan Sindall Group plc.
Blenheim's rural team are working with Nicholsons to create the new woodland areas, put up signage, waymarkers and fencing and all the trees will be fitted with biodegradable tree guards to minimise use of plastics.
"For people to be able to get out of their built environment and be able to go and walk through woodlands that have got permissive access throughout them on this sort of scale in the English lowlands is virtually unprecedented," said Nicholsons' Nathan Fall.