A much-loved independent coffee and gift shop in Bicester, is supporting local artists and craftspeople by holding a pop-up event.
S & H Coffee Shop and Gifts in Bicester's Market Square has reopened for takeaway food and drink following the easing of lockdown restrictions, but until inside eating and drinking is allowed the space has been rented to local small businesses, artists and makers.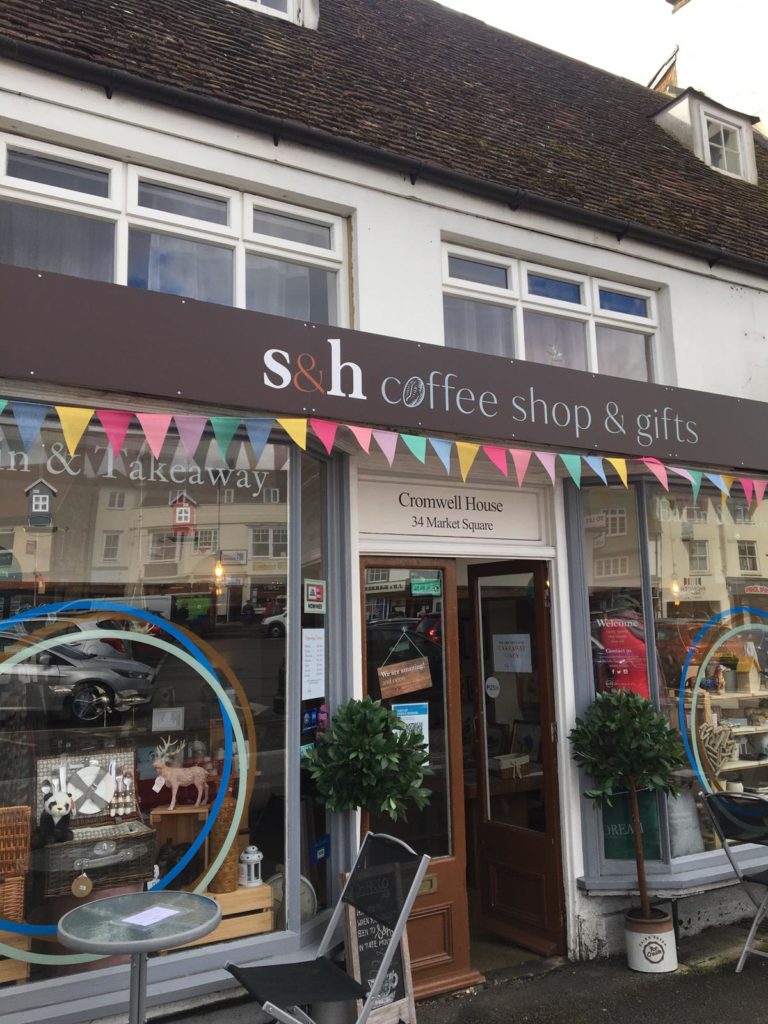 Tim Stansfield-Hoole said: "We are so pleased to be open again for takeaway food and drink and it is lovely to be welcoming our customers back to the shop. At the moment we can't let people sit inside so we thought it would be a good idea to make use of the space and fill it with a collection of beautiful handmade products."
Art, jewellery, scarves, cards, glass art and candles are among the items available for customers to buy while they grab their barista coffee and more.
Makers who are taking part include The Herberowe Candle Co. Based in Lower Heyford, this small business makes apothecary-inspired candles from 100% natural wax that are scented with fine fragrances and essential oils. Owned by Sarah and Colin Adams, the business was launched during lockdown. Sarah said: "This is such a brilliant initiative and a great way to support small local businesses. Shopping local is going to be so important, and it is lovely to think that our products are being chosen by customers who would perhaps usually buy from bigger brands – we are really grateful for this unique opportunity."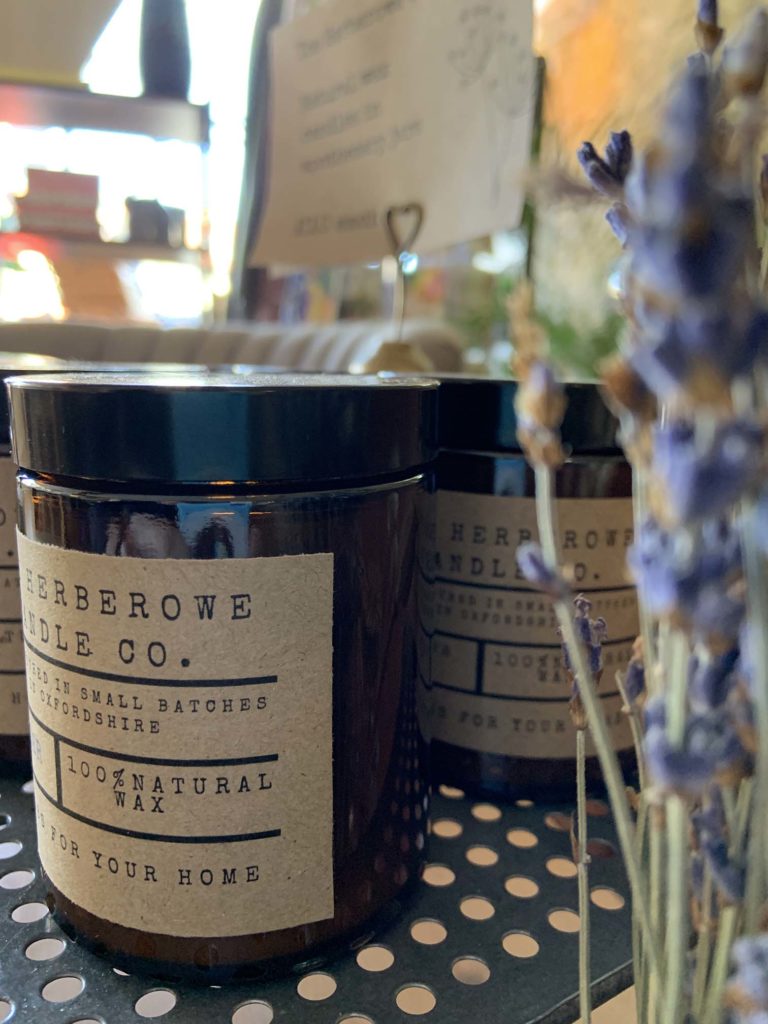 Sue Ashdown who lives in Chesterton and her daughter Gee create stunning jewellery from recycled copper and silver. This unique mother and daughter business use old immersion tanks and pipes and silver from the back of computer data boards and mobile phones in their creations.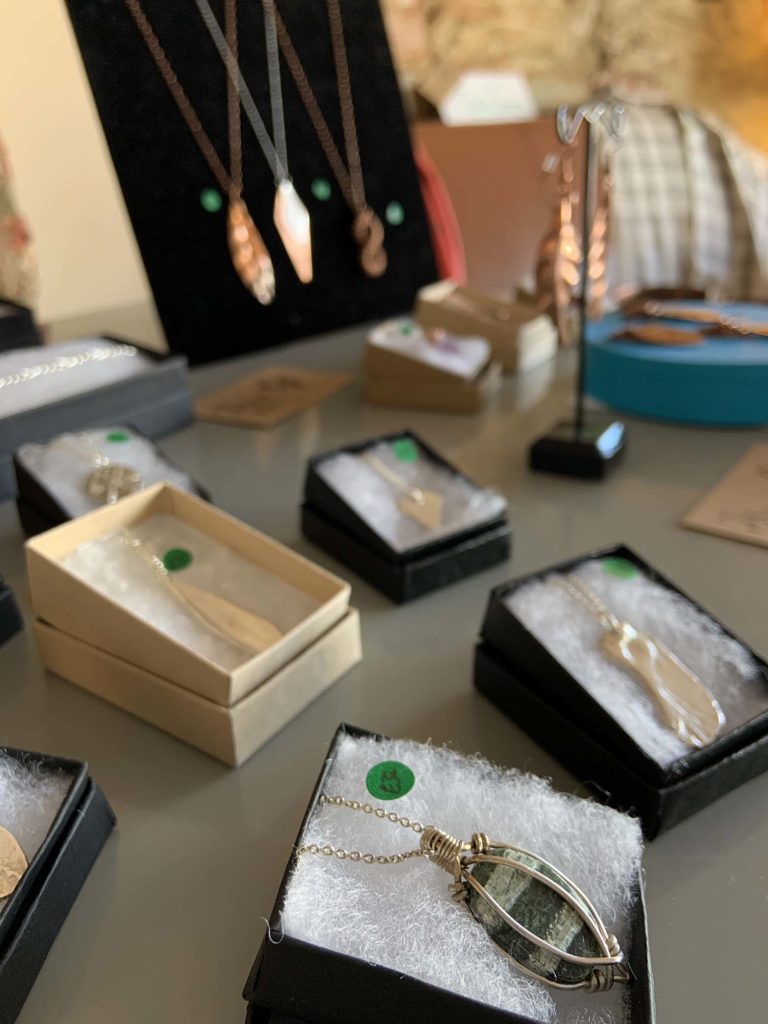 Col's Glass is also made in Chesterton and specialises in making stained glass decorations for the home and garden. All items can be made to order and bespoke to your requirements from a wide range of coloured glass.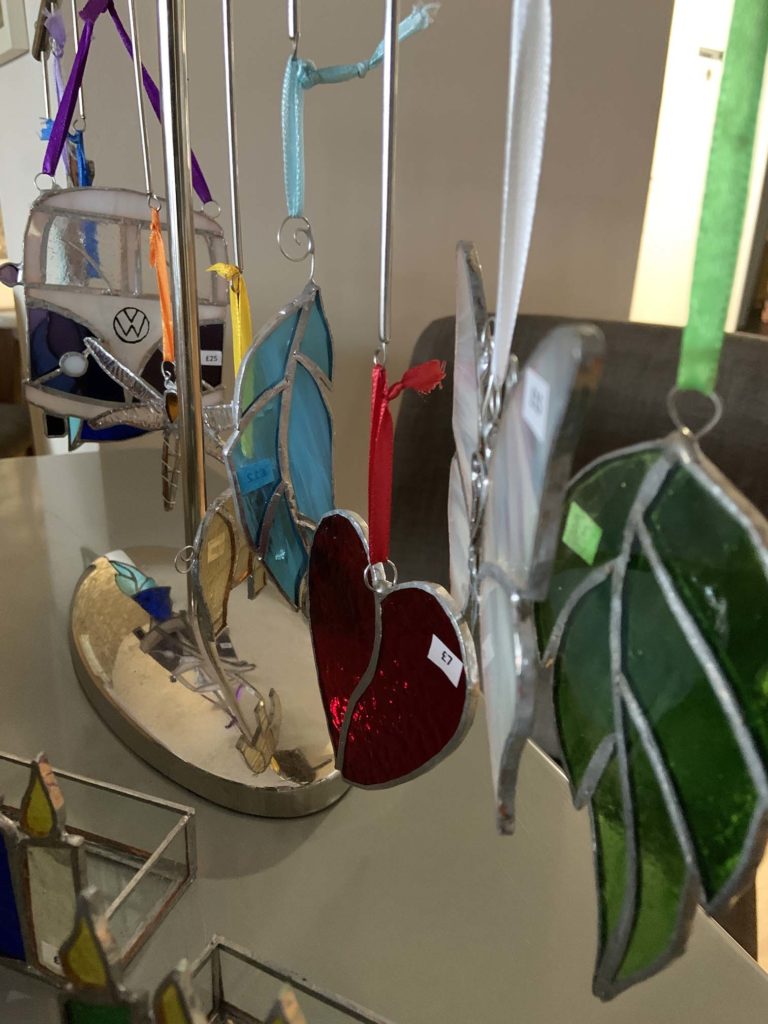 Losttime Creative owner Dan Miller is based in Bourne End and is showcasing some beautiful illustration pieces. All originals, framed or prints, and some new detailed lino cut prints are available to buy.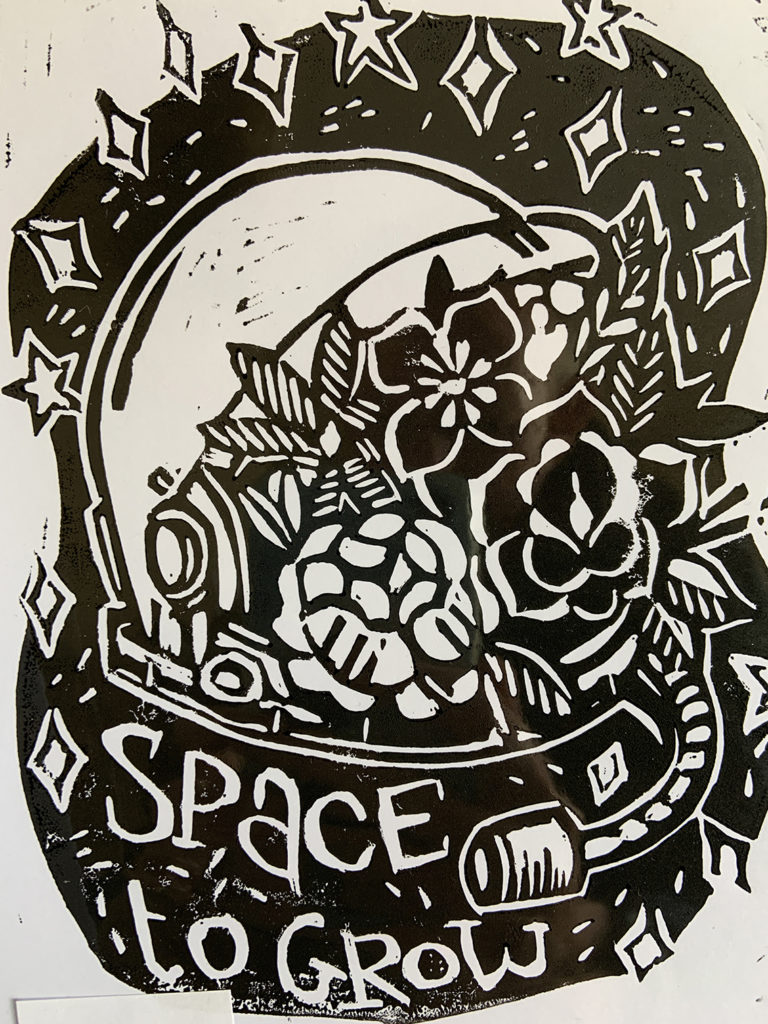 Casimiria Mostyn of Casimiras Quirky Art is a local artist well known in the area. Described as quirky and naive, her colourful artwork of animals would be a perfect addition to any home. She is showcasing and selling original framed watercolours, cards, tea towels, bags, chopping boards and more.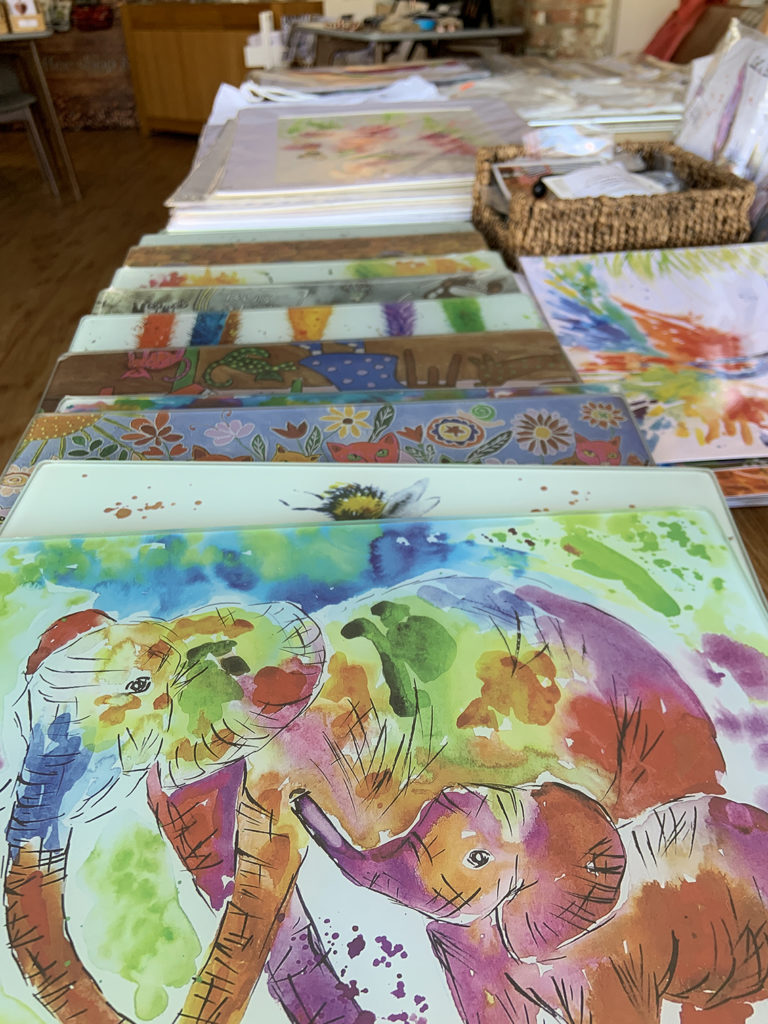 David Stansfield-Hoole added: "It's so good to be able to support other local businesses. We had to change our business during lockdown and invested in our now quite famous red coffee van, so that we could carry on delivering our coffee, cake and treat boxes to our lovely customers to keep them going through lockdown. The van has become a regular fixture in residential areas of Bicester and the surrounding villages, and we plan to keep offering this service. Customers love it and it's great to get out and see everyone."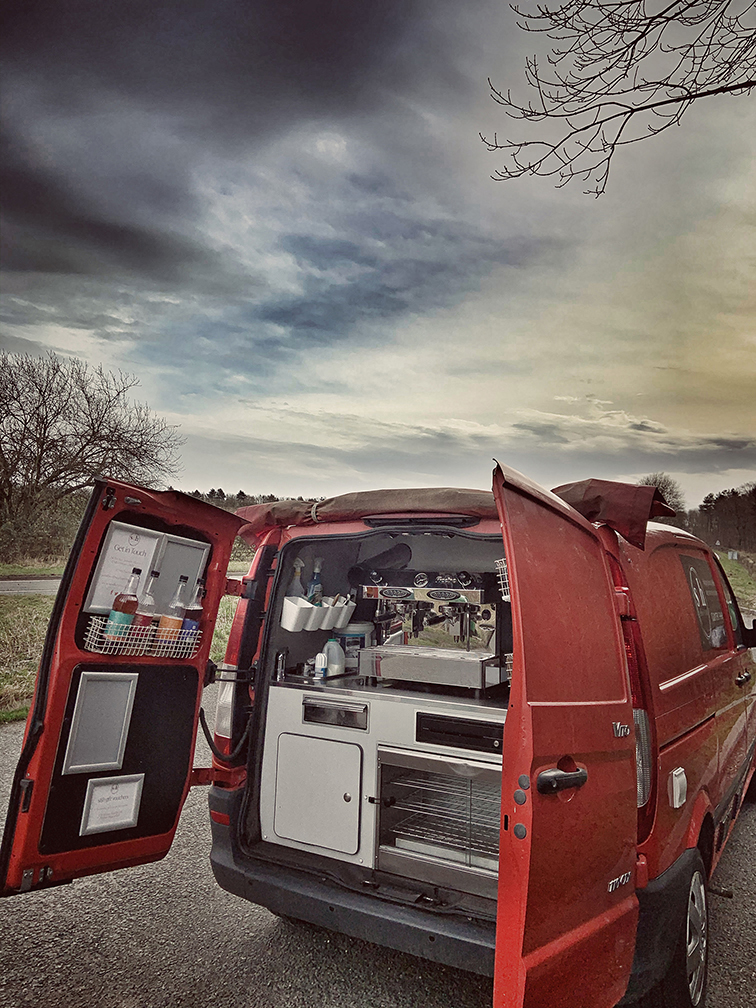 As well as freshly barista made coffee, a range of cakes and pastries, salads and sandwiches, and treat boxes, the shop has a growing gift section. Tim added: "We are so pleased to be back in the shop and our customers have been very loyal to us during lockdown, so we wanted to make our offering even better and support some amazing local artists and crafts people at the same time."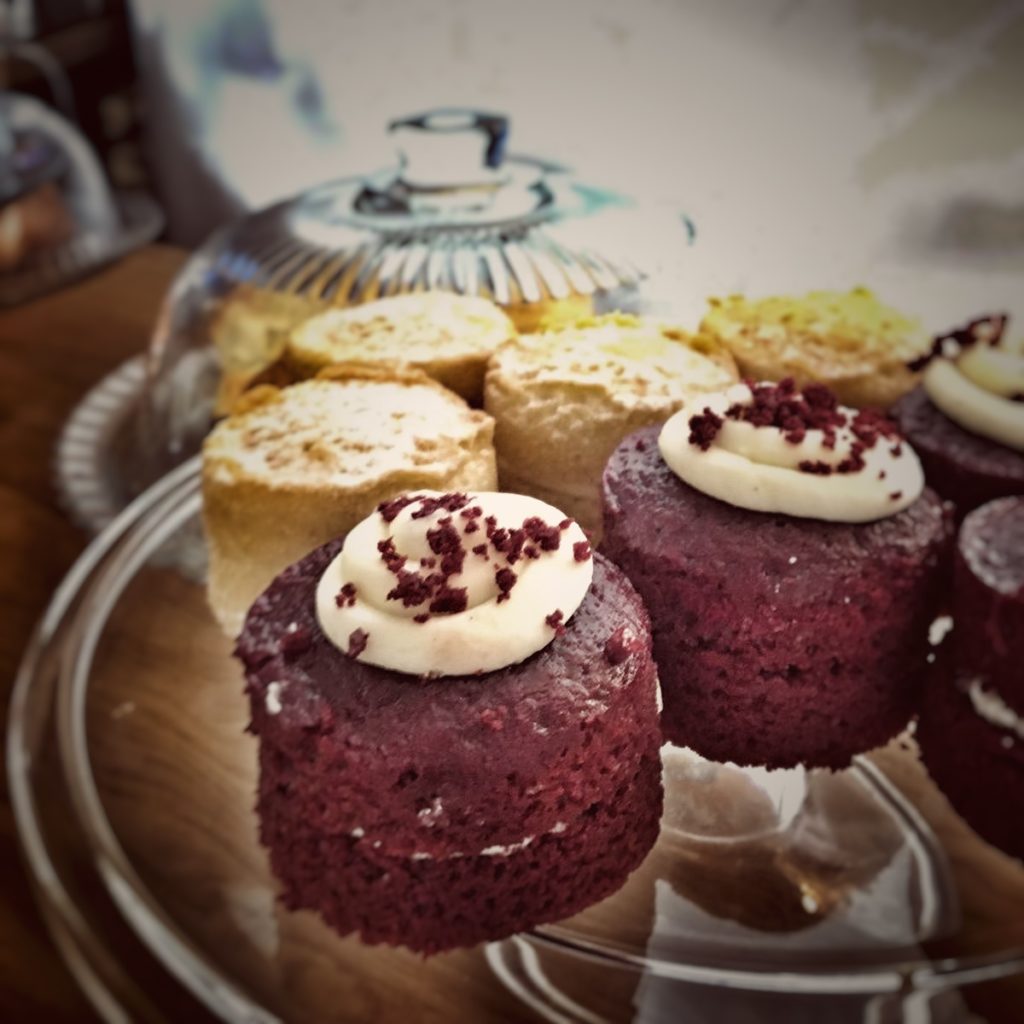 S&H Coffee Shop & Gifts is open from 9am -3pm Monday – Thursday, and until 4pm on Friday and Saturday.
The craft event runs until May 14
Follow them on Facebook @s&hcoffeeshop and on Instagram too @sandhcoffeeshop 
Visit www.sandhcoffeeshop.co.uk
To order a delivery ring 07581344640